Home Hubs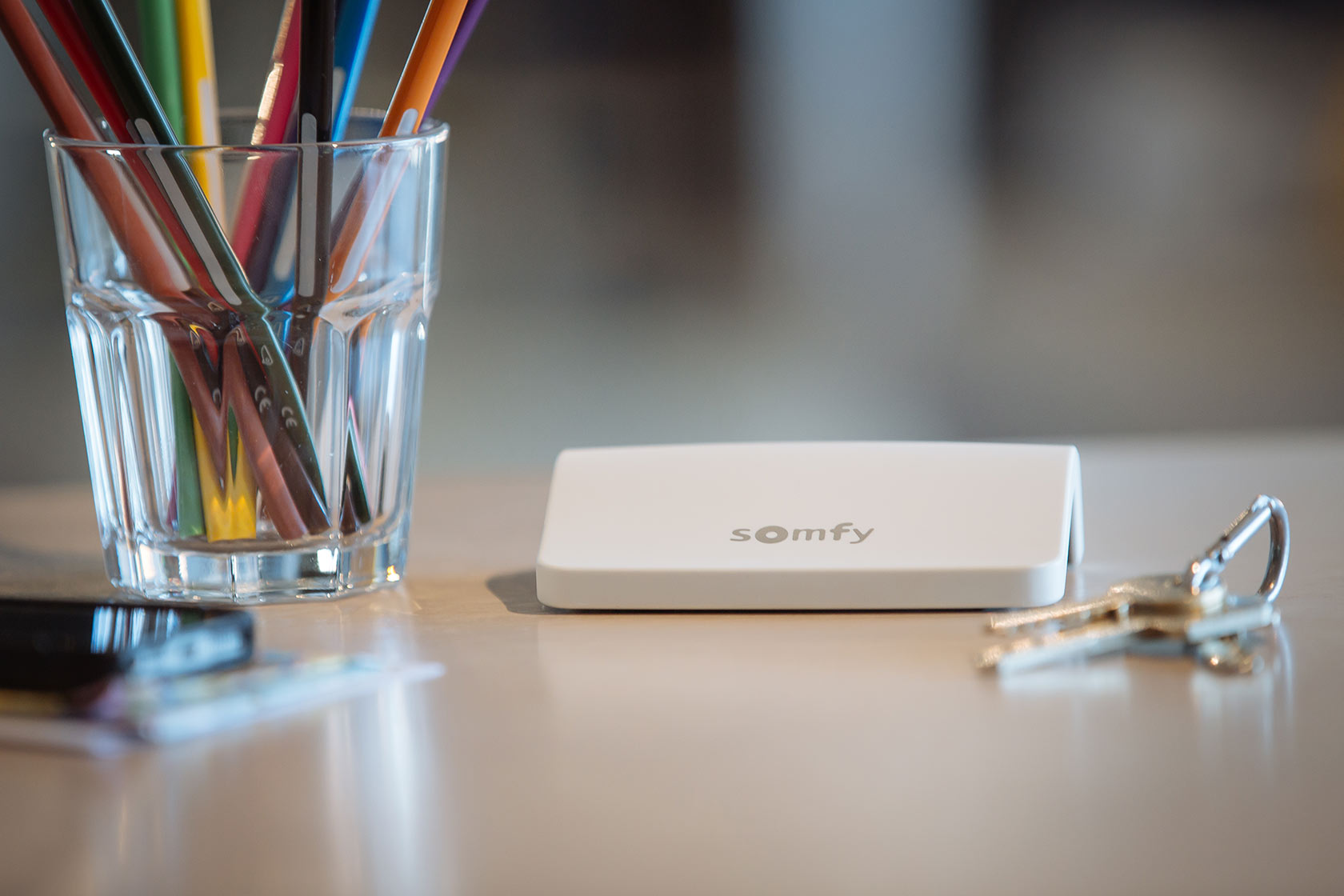 The introduction of Home Hubs has enabled you to control multiple blinds throughout the home using your smartphone or smarthome device such as Amazon's Alexa, Echo and Dot as well as Google Home. This innovative solution also allows you to set timers for blinds to come down automatically or to link various other electronic items to your hub through your Wi-Fi connection.



Somfy's Connexoon is a home hub control made specifically for blinds. This discreet box sits nicely alongside your Wi-Fi router, with its simple set up process you can connect all blinds to your smartphone or tablet. Download the Somfy App through the App store and feel free to contact the Tropical Blinds technical team for help on getting started.

Louvolite's Home Hub is a connection device that is compatible with Amazon's Alexa, Echo and Dot. A stylish but minimalist hub that can also control up to 15 blinds using your smartphone or tablet. The ability to set timers or control your blinds while away on holiday or out of the home can also provide extra security.

Somfy's Tahoma is the most comprehensive of our Home Hub devices. This powerful hub can connect you to a wide number of smarthome devices from blinds, curtains, lights, electrical equipment, heating and garage doors. The capability to truly connect your home is here and in the most efficient format ever. Please contact Tropical Blinds for more information and training on how to use any of our motorised solutions.
Get in touch with Tropical Blinds
If you like the look of anything you have seen, please don't hesitate to contact us. Whether you are looking to open a new account or have seen a blind type you would like more information on, feel free to click the link below and one of our highly qualified team will be in touch.
Contact Us Today
Let us do the hard work...
Please complete our short form to have one of our friendly, expert team come back to you about our product.
---
Other products you might like...