Home Hubs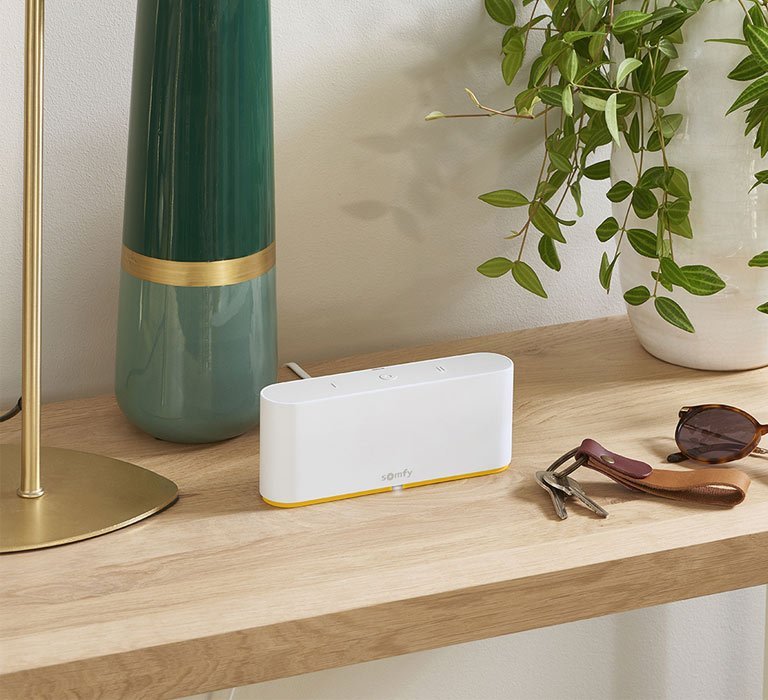 The introduction of Home Hubs has enabled you to control multiple blinds throughout the home using your smartphone or smarthome device such as Amazon's Alexa, Echo and Dot as well as Google Home. This innovative solution also allows you to set timers for blinds to come down automatically or to link various other electronic items to your hub through your Wi-Fi connection.


Louvolite's Home Hub is a connection device that is compatible with Amazon's Alexa, Echo and Dot. A stylish but minimalist hub that can also control up to 15 blinds using your smartphone or tablet. The ability to set timers or control your blinds while away on holiday or out of the home can also provide extra security.
From smart application to home automation, the most complete & evolutive connected experience with the TaHoma environment
From the touch of a button, to app control, all the way to voice control, TaHoma switch offers an accessible to all and scalable smart home solution.
Tahoma switch controls key home equipment from Somfy and major partner brands (shades, shutters, doors, windows, heating, lighting, and more) for more security, greater energy efficiency and enhanced comfort every day.
TaHoma switch is also compatible with Google Assistant and Amazon Alexa enlarging the user experience to voice control.
Get in touch with Tropical Blinds
If you like the look of anything you have seen, please don't hesitate to contact us. Whether you are looking to open a new account or have seen a blind type you would like more information on, feel free to click the link below and one of our highly qualified team will be in touch.
Contact Us Today
Let us do the hard work...
Please complete our short form to have one of our friendly, expert team come back to you about our product.
---
Other products you might like...