Clic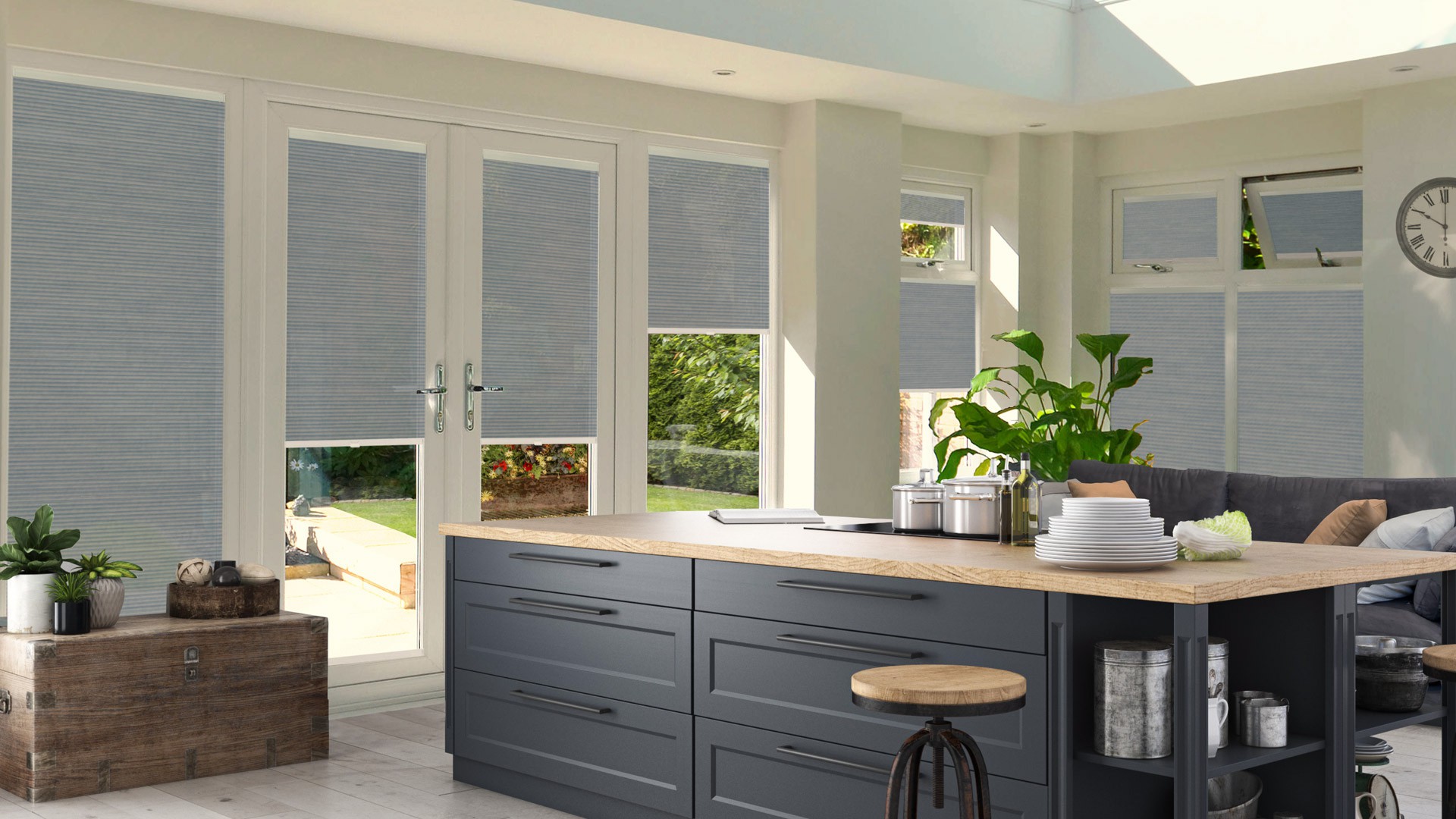 Our CLIC bead-fit system's ultra slim design has been developed to fit perfectly onto any double-glazed window but is particularly suitable for bi-fold doors and tilt-and-turn windows.
With CLIC, there is no need to measure the window's bead depth as this system has been carefully engineered to fit all window frame depths with a single bracket type.
System
The blind projects 32mm out from the glass to the front of the folded operating handle, important for bifold door operation.
Motorisation
The CLIC system is a non-motorised product.
Range
The CLIC system is available in Pleated, Honeycomb & Venetian Blinds.
Honeycomb fabrics are fast becoming the window covering of choice due to their unparalleled insulating characteristics.  The Apollo and Apollo Blackout fabrics combine aesthetic appeal with optimal functionality.  Apollo is offered in 21 colours and Apollo Blackout 28 colours which encapsulate vibrancy alongside subtle tones.
CLIC blinds are available in the full 25mm Paradise aluminium venetian range to allow versatile light control. CLIC system blinds are the fastest product to install in the industry with no screws required and your blind made to exact sizes. Simply install your brackets and side profile and click your blind onto the window.
Get in touch with Tropical Blinds
If you like the look of anything you have seen, please don't hesitate to contact us. Whether you are looking to open a new account or have seen a blind type you would like more information on, feel free to click the link below and one of our highly qualified team will be in touch.
Contact Us Today
Let us do the hard work...
Please complete our short form to have one of our friendly, expert team come back to you about our product.
---
Other products you might like...