Allusion Blinds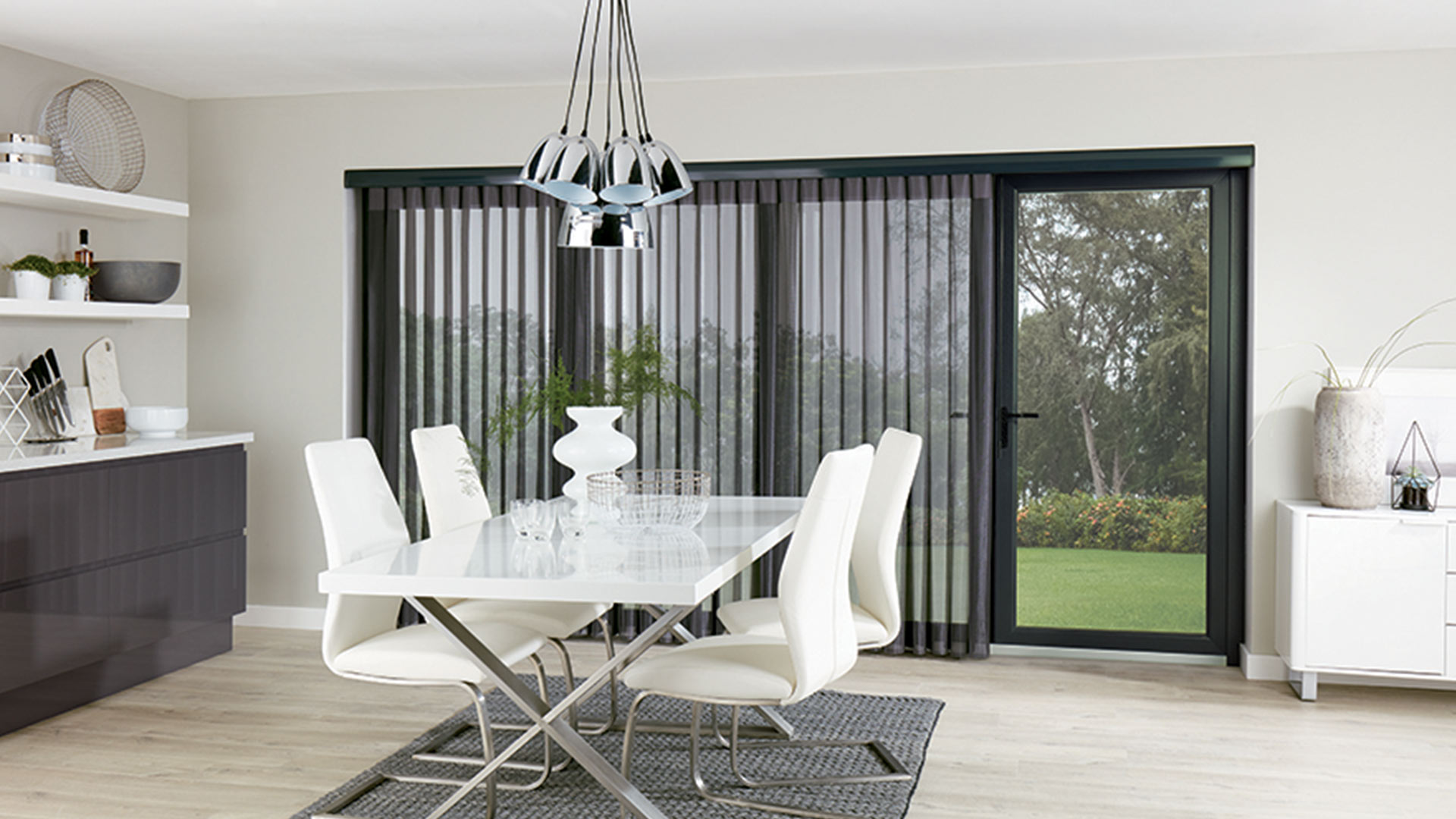 Allusion blinds are a unique shading solution that work particularly well over large glazed expanses. Bi-Fold and Patio doors lend themselves well to the fabric that is both sheer and then opaque when the louvres are turned. Bring style and practicality to your home with Allusion Blinds.
System
Allusion blinds come with Vogue Vertical blind track as standard. An 80mm Allusion fascia headrail and Benthin's Vertical blind system are also available.
Motorisation
The Vogue tilt-only and Benthin fully retractable motors are both available with Allusion blinds.
Fabric
A contemporary fabric selection of this unique sheer opaque material is available with Allusion blinds.
With a contemporary fabric swatch offering many White's and Grey's, this blind type is a fantastic fit for the modern home. The ability to draw the fabric fully back to one side of your windows or doors is a great benefit of Allusion Blinds.
Slim and stylish vertical blind tracks come as standard with Allusion blinds. An 80mm fascia is available to conceal the vertical blind track and operating system. At Tropical we also have the ability to fully motorise this product. Please refer to our motorised section to see all the blinds we offer with motorisation.
Get in touch with Tropical Blinds
If you like the look of anything you have seen, please don't hesitate to contact us. Whether you are looking to open a new account or have seen a blind type you would like more information on, feel free to click the link below and one of our highly qualified team will be in touch.
Contact Us Today
Let us do the hard work...
Please complete our short form to have one of our friendly, expert team come back to you about our product.
---
Other products you might like...